Jump to recipe
Last Updated on September 9, 2022 by Lori Geurin
Last night I was craving beef and veggies and remembered a keto one-pot meal recipe I'd pinned to my Pinterest Keto board. Realizing I had most of the ingredients on hand I went for it. And I'm glad that I did. The recipe was quick and easy to make in one pot. And we all know what that means…fast and easy cleanup!
With all the business of life, I'm embracing simplicity. In life, in clothing options – hello, leggings! – and meal prep. Can you relate?
Get A Free Body Analysis and Your Personalized Keto Diet Plan
This post may contain affiliate links. This means that if you make a purchase through one of my affiliate links, I may get a small commission at no additional cost to you. Thank you so much for supporting our little blog. I appreciate you!
Easy Low Carb Keto One Pot Meal
This recipe is super healthy too! Full of antioxidant-rich veggies, garlic, and ground beef for protein and iron.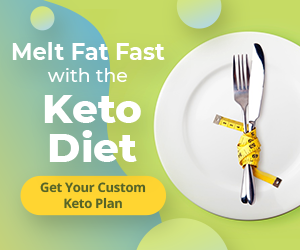 I originally found the recipe over at BudgetBytes.com but changed it up a bit based on what I had in my fridge. I substituted a bag of coleslaw mix (which has different kinds of cabbage and shredded carrots) to make it super fast and easy.
Related: 20 Healthy And Easy To Make Crockpot Soup Recipes
Turn Up The Heat
Also, I didn't have the sriracha for heat so I left it out and added plenty of cracked black pepper instead. If you like spicy dishes as I do, I think the sriracha would really kick it up a notch, so I'm planning to add it in the future. I also want to add some chopped broccoli next time simply because it sounds yummy.
Get my simple weekly meal planner + access to my entire resource library!
The beauty of this dish is that you can add your favorite veggies and protein. Try different flavor combinations to see what you love the most.
After prepping the stir fry I ate a huge bowl full and my craving was wholly satisfied. One of the benefits of doing intermittent fasting is that I no longer count calories (though I sometimes track what I eat for nutritional purposes on the MyFitnessPal app). I eat until my hunger is satisfied.
So, without further ado, the recipe.
Easy Low Carb Keto One Pot Meal
Serving Size
6- 1.5 cup servings
This hearty one-pot stir fry is a family favorite. Low-carb and full of antioxidants and iron from the high-quality beef. In fact, one serving packs a whopping 84% of the RDA of iron! The net carbs are about 4 grams (4.7 total - .9 = 3.8).

Ingredients
STIR FRY
1 16-oz bag tri-color coleslaw mix
1 small onion, chopped
4 cloves garlic
1 lb. ground beef
1 Tbsp grated ginger
1 Tbsp neutral-flavored cooking oil
Salt and pepper, to taste
STIR FRY SAUCE
GARNISHES (OPTIONAL)
Instructions
Prep the sauce first. In a small bowl stir the sesame oil, soy sauce and sriracha together and set aside.
Slice the onion. Mince the cloves of garlic. Peel and finely grate the ginger.
Heat a larger pot or skillet over medium heat. Once it is heated add the cooking oil, ground beef, onion, ginger, garlic and salt and pepper. Cook until the beef is browned.
Add the bag of coleslaw mix and continue to cook and stir until the cabbage is slightly wilted, or more if that's your preference. Add the stir fry sauce and combine completely. Add a sprinkle of sesame seeds if you like and serve.
RECIPE NOTES
Feel free to add broccoli or other vegetables you like.
Prep Time: 15 minutes
Cook Time: 15 minutes
Servings: 8 - 1.5 cup servings
Author: Adapted from BudgetBytes.com
Notes
You can substitute sausage or shredded chicken for the ground beef.

Nutrition Facts
Easy Low Carb Keto One Pot Meal
Serves: 6 servings
Amount Per Serving:

6- 1.5 cup servings

Calories

238 cal

% Daily Value*
Total Fat

13.1 g

20%
Saturated Fat

3 g

15%
Trans Fat

0 g

Cholesterol

68 mg

22.7%
Sodium

670 mg

27.9%
Total Carbohydrate

3.8 g

1%
Dietary Fiber

0.9 g

0%
Sugars

0.7 g

Protein

24.5 g
Vitamin A
Vitamin C
Calcium

40 mg

Iron

15 mg
* Percent Daily Values are based on a 2,000 calorie diet. Your daily values may be higher or lower depending on your calorie needs.
Kettle & Fire has these NEW Keto Soups for sale. Broccoli Cheddar, Mushroom Bisque, and Butter Curry…just to name a few! Low-carb, keto-friendly, nourishing, and delicious.

Related: 6 Easy Ways To Cut Carbs And Lose Weight
---
Have you tried a low-carb or ketogenic eating plan? Do you have a favorite one-pot keto meal you'd like to share?
Let me know below – I'd love to hear your thoughts!
---
If you enjoyed this, you'll want to check out: